Who We Are: David Alan's Marketplace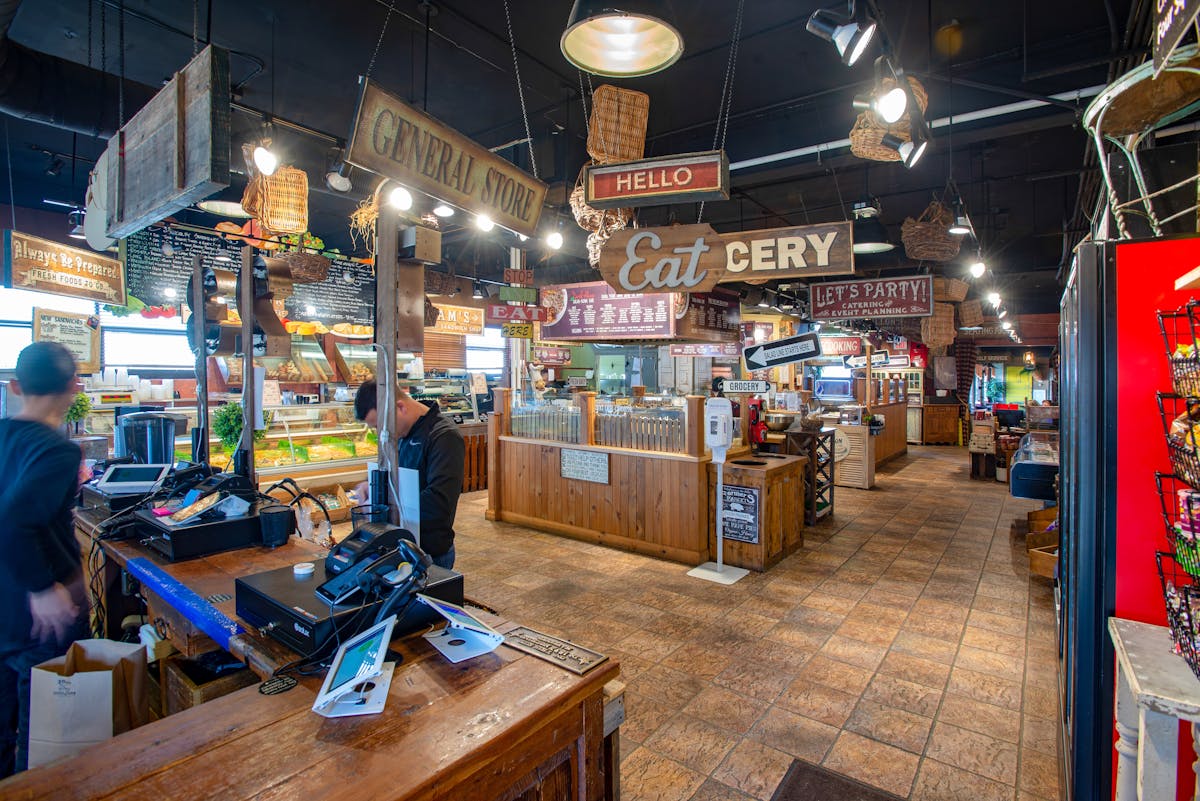 We know the standards are set high for parties, lunch dates, or a quick bite to eat! Everyone loves food, and food is our language. We have delicious, well-admired options you can't find at your grocery store. David Alan's Marketplace does not cut corners. If you need food quality you can trust, come check out our diverse selection that has something for everyone. Whether you need a good, healthy option for lunch, space for a party, or want to stop in for a meal, we have an option for you.
Your daughter's 16th birthday is coming up, and you promised yourself you would start planning the second the holidays are over. Update: the holidays are now over, and you need an excellent venue that you can invite your family, her friends, and your work acquaintances to. If you don't feel like a venue in the city is what you are looking for, check out David Alan's Marketplace. It's conveniently located with food in-house, and a space that you can't find anywhere else. David Alan's Marketplace has a menu that appeals to everyone: the vegan, vegetarian, and even the "I only eat pizza" friend (we all have one of those). Does your family have kids? Bring them! Here, we understand each party has a different palate and vibe, and we are ready to appease all of your foodie desires.
If the food is not enough to convince you, let space make the decision for you (take a virtual tour). We have a perfect space for everything from a quick bite to a surprise 50th birthday party. Our space can be transformed into a pink and white photo background for your daughter's 16th birthday, chic black and gold for a New Year's Eve party, or stay rustic for the family reunion you still need to plan. Every party is different, every client is different, and no two parties should be precisely the same!
We look forward to helping you ensure your party fits every vision you have!
David Alan's Marketplace has a space that can be made perfect for any event. Unlike the cramped, loud, sometimes shared spaces in the city, we have a great, ample, navigable space! Contact us for directions, extra information, or to learn more about what we can do for you!
We also offer catering! If you prefer to host your parties, but you need to satisfy diverse palettes, check out our small-event catering. Outside parties, we also have catering for the afternoons or nights you and your friends stay in and need some good food to pair with your favorite bottle of wine; we have services for you! Perfect for between 8-12 people, our excellent food doesn't have to be confined to our space--you can bring it home too! We have an easy-to-use Order Online option if you don't feel like getting off the couch for our fabulous Warm Winter Salad Bowl.
If the city has overwhelmed you for the week, or you are local and looking for a relaxing, clean environment to have an event over the weekend or lose track of time in a KETO Blueberry Crumb Bar, David Alan's Marketplace is the place for you. Located 30 miles outside New York City, David Alan's Marketplace is a multi-faceted facility perfect for your next meal or event. We have history in our area because of our diverse and always-expanding menu options. Come check out what we have today